The Incursion of Grit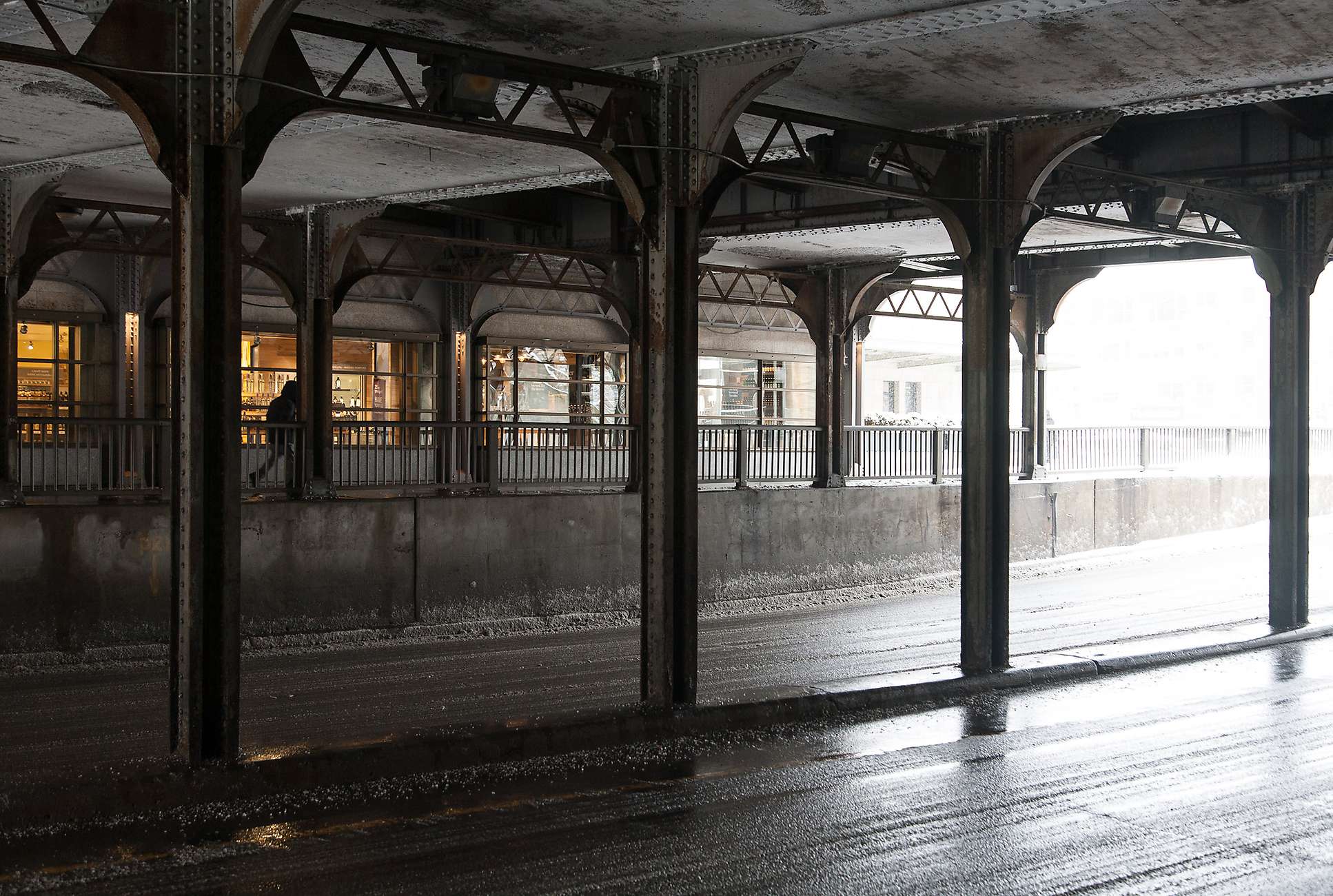 Captured with a Canon EOS 5D and 40mm lens at f/5.0 for 1/40s and 400 ISO.
I think what I like about this one is the overlay of the harsh contrast in illumination from under the bridge to outside, but the gritty slush of Winter remains uniform on the road.
Under the bridge on Yonge St. between Birch Ave. and Scriver Square.