Vancouverhenge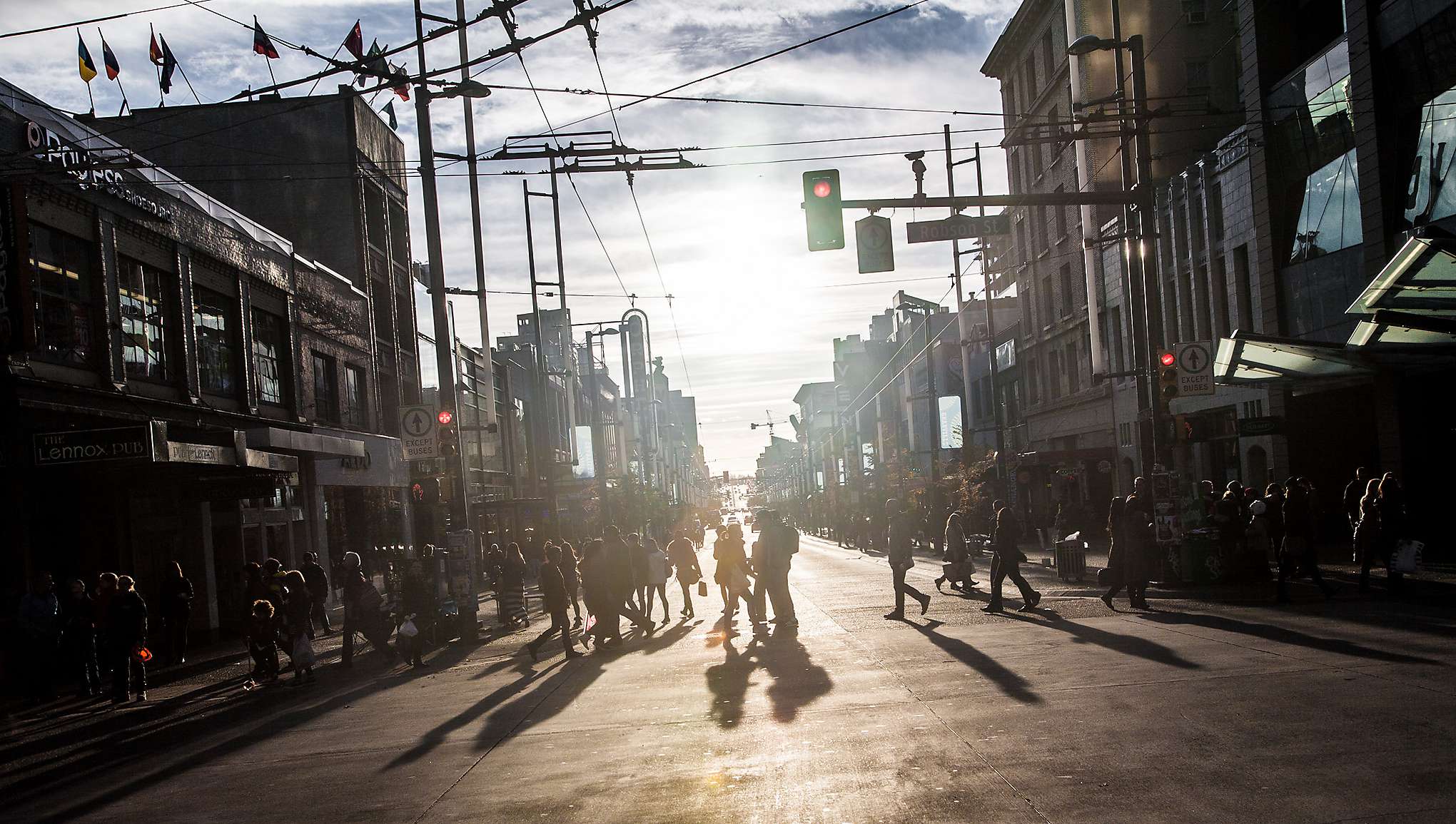 Captured with a Canon EOS 5D and 35mm lens at f/8.0 for 1/800s and 100 ISO.
We spent the bulk of the day wandering downtown, ending when the sun set (as absurdly early as it does this time of year). I don't think Vancouverhenge is actually possible though given the layout of our streets.
Shucks.
Regardless, I still spent a few minutes balancing on the curb as I walked down the road with a canted camera to my face. I was constantly trying to put a tiny blocker in front of the sun (e.g. poles, signs, the corner of a bus stop, etc.), and yet, I ended up posting the one from the middle of the street.